Subject of the auction:
Special offer building "Gissen"
price:
670.00 £ per square meter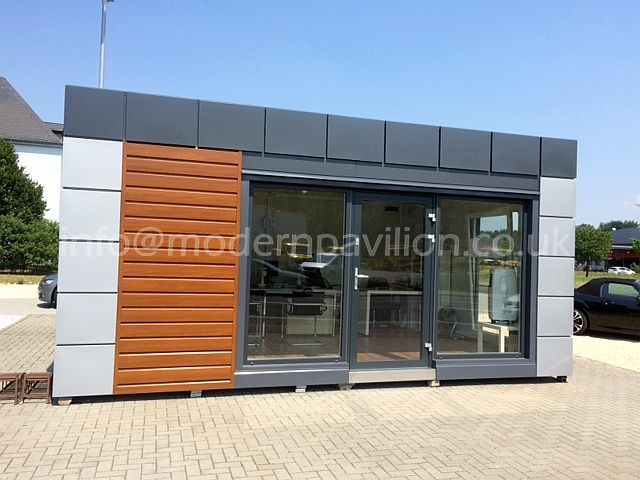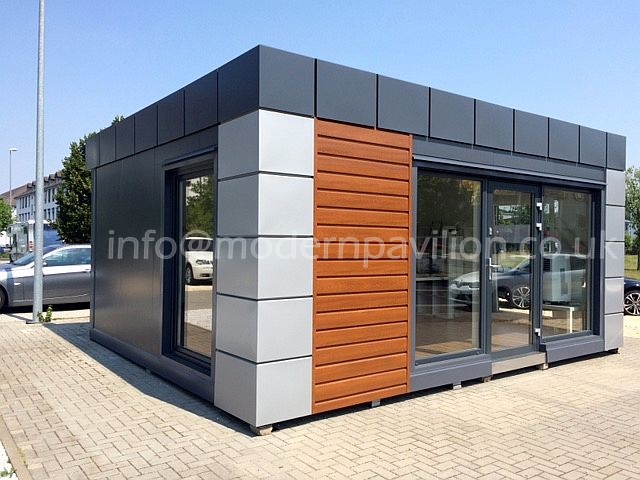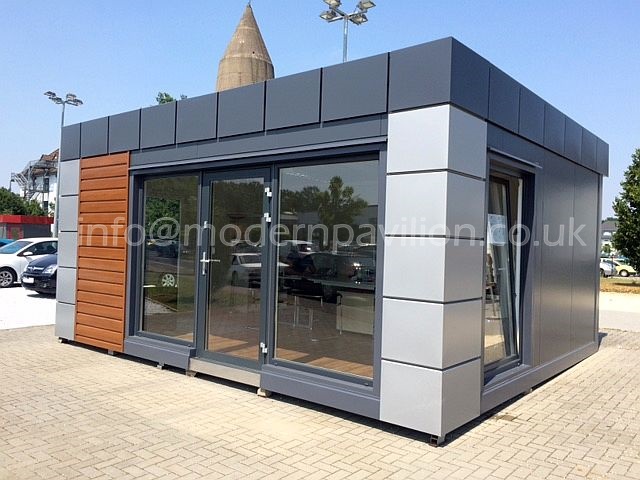 Value of the building with dimensions 6,0 m x 3,0 m will amount to 670.00 £ per square meter
Net price: 23% VAT. For owners of NIP the European VAT for EU customers 0%
Our pavilions are made of panels with a thickness of 150 mm and thanks to that, our buildings are characterized by excellent insulation and high structural strength. Sandwich panels and all components of the building have all current ITB and PZH certificates, which are required during acceptance of works.
Price includes:
composite wall panel, insulated - 150 styrofoam core
composite roof panel, insulated - 150 styrofoam core
steel construction frame
insulated steel floor, double coated, finished with engineered wood-aspenite(OSB panel overall thickness 22mm)
single aluminium door, doble-glazed 1100mm x 2100mm
1 x fixed upvc windows, double-glazed 1300mm x 2000mm
1 x fixed upvc windows, double-glazed 1200mm x 2000mm
2 x openable upvc windows, double-glazed 1000mm x 2000mm
wall finisched with facade cladding, made of steel sheeting in gold oak
decorative crown, covering front and both sides
decorative corners, finished with exterior cladding
built-in gutter system
gravity vents
delivery, and assembly team provided
technical documentation available for adaptation



Price does not include:
foundations, concrete blocks, etc.
Hi-Ab crane on site for unloading



We can make a dimension that you want.

Gallery
Suggested products
payments

30% Deposit, the remaining 70% amount on the day of delivery before unloading.
delivery

Expected production time from the moment of order to delivery 6 to 8 weeks
about us
We specialise in modular manufacturing buildings, which are perfect for companies of all sizes: small, medium and huge ones. We work in a very flexible way, so as to meet all your individual needs and preferences.
CONTACTS
P.W.EFEKT S.C.
Polska
Krosin 7b
64-603 Ludomy
info[at]modrnpavilion.co.uk
tel.07459043474

Immediate delivery

Secure payments

Satisfaction guaranteed